About Polka Dot Productions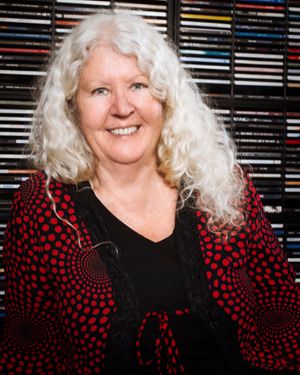 Polka Dot Productions is the brainchild of Mary V. Cannon a.k.a. Sista Mary
As a passionate lover of "roots" music, Sista Mary presents very special live performances in Mullumbimby and Bellingen.

"The erudite clan, who follow Mary V. Cannon's Sunday afternoon series at The Courthouse Hotel in Mullumbimby, were treated to an unforgettable afternoon of music yesterday as Canadian-born, US-based singer songwriter Devon Sproule paid a visit supported by world class local outfit the Jimmy Dowling Combo." Marty Jones, Rhythms Magazine

"My first awareness of music coming out of the kitchen radio left me spellbound. It was Elvis Presley's 'Heartbreak Hotel' and it stopped me in my tracks. From that moment on, I've been hooked.

Fast forward to my teenage years and I was spending all my pocket money on albums, even importing vinyl from England and the U.S. Always playing DJ for my friends  and family, I dreamt of presenting my own radio programme.

Living with musicians in Sydney during the 1970s taught me a great deal ('This Is Spinal Tap' was too close for comfort) and listening to Radio 2JJ was my soundtrack. There was so much great live music on, that I become a night owl, going to clubs and pub gigs many nights a week.

San Francisco was the place I should have lived through the 1960s, so I made my way there eventually in the early 1980s.

The first step was managing large record stores, but I wanted to learn more about the making of music. 
I enrolled in a 3 year Music Industry Degree at SFSU, while working at NARAS (the National Academy of Recording Arts & Sciences) and filling in as relief manager at Different Fur Recording Studio. During this time I worked with many artists, engineers and producers gaining much insight and experience, while having the time of my life.

Returning to Australia in the mid 1990s, I finally became a "roots" radio presenter on 2BBB in Bellingen, NSW. Moving to Byron Bay in 2003, I joined BayFM and continued with a weekly presentation of Mystery Train

Polka Dot Productions grew out of the radio programme, as I made friends with many of the musicians, whose music I was presenting.
I saw the opportunity to present live "roots" performers in a conducive setting for performers and audience members alike and have been building a dedicated following ever since."

Join the Polka Dot Productions Mailing List and receive monthly updates about upcoming performances.