One of my greatest pleasures, as a promoter, is to welcome DON WALKER & his superb band back to this area.
GET YOUR TICKETS HERE: donwalker.com.au/live/
From Cold Chisel to Catfish to Tex, Don and Charlie to his solo work and many writing collaborations, these are the collected lyrics of Don Walker, one of Australia's greatest songwriters. 
On the back of the releasing the lyric book Songs on July 1, Don Walker and band will take it to the road in August and September 2019.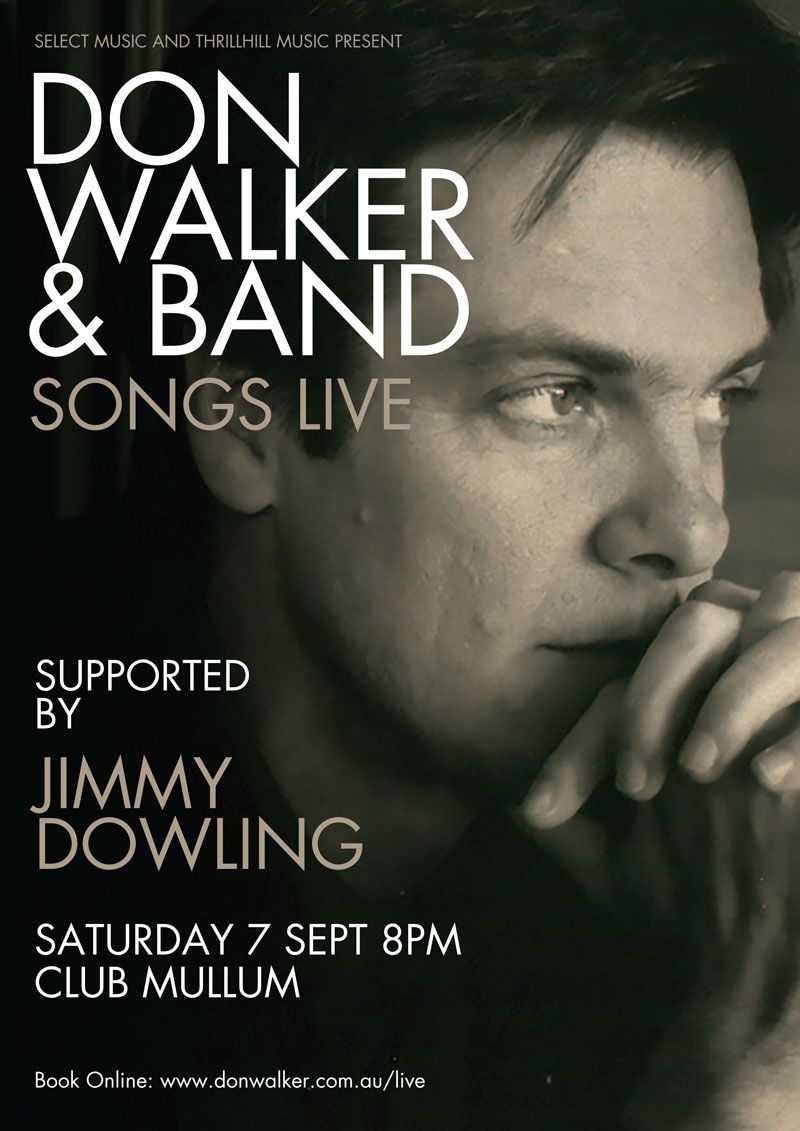 For over forty years he has written songs that capture what it is to be Australian. Collected here, for the first time, are lyrics from his extensive career: from 'Khe Sanh' to 'Flame Trees', 'Looking Forward, Looking Back' to 'Harry Was a Bad Bugger', Walker's words are poetic, moving and incisive.  
These words live on the page, with or without the memory of music. 
Songs was released via Black Inc. on Monday, July 1, 2019, and is available in Hardback. Interspersed with autobiographical sketches and anecdotes, and with an exclusive introduction by Jimmy Barnes, Songs is a must-have for fans of Walker's brilliant, razor-sharp storytelling. 
Also released on the same day, the widely applauded Shots in Hardback for the first time. His stories written on the pages of the book lie silent, but as you read them they come to life.