The Moon and The Muse
My name is Mary V. Cannon a.k.a Sista Mary.
I am 65 years old, living my life full of music and magic in a very special place. I made a conscious choice early on to lead an unconventional life. I did not want to have children and I wanted to travel and expand my horizons. I have done this.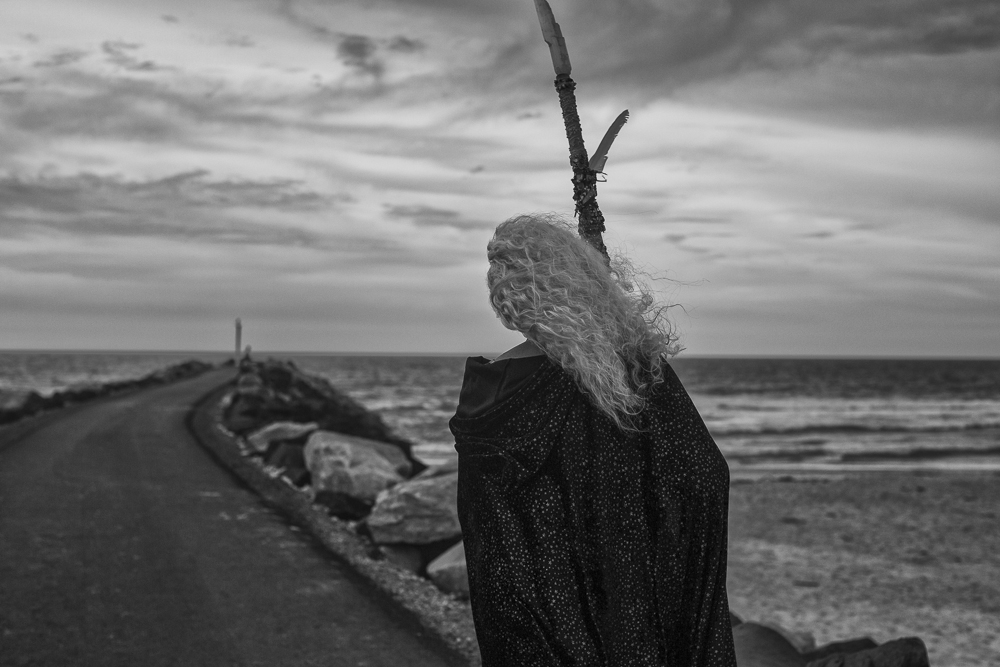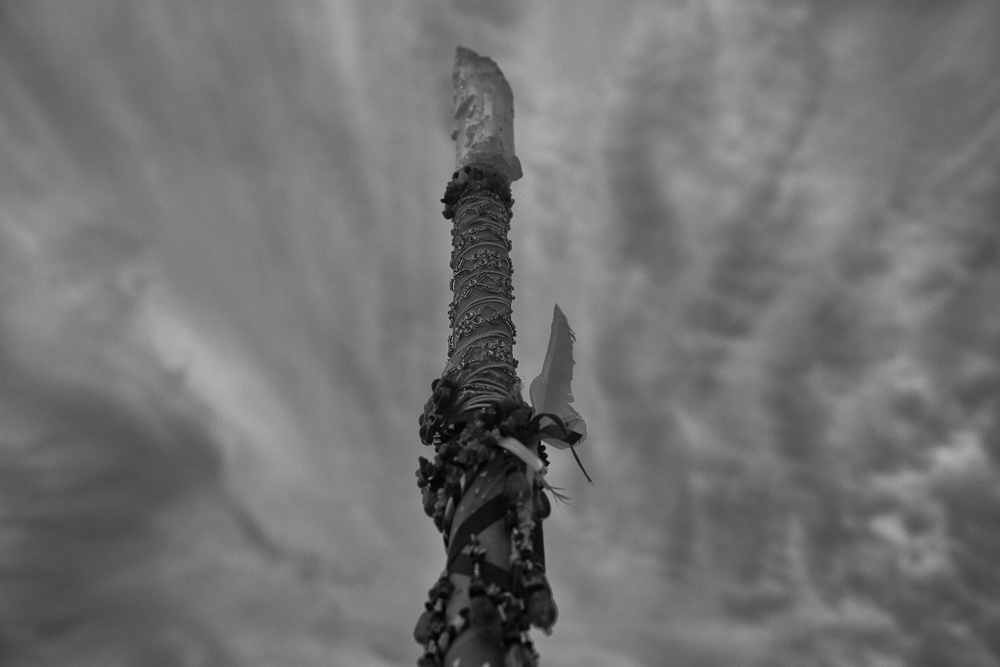 STAR SIGN
I am Virgo with Gemini Rising and The Moon in Taurus
MY PASSIONS AND INSPIRATIONS
My passions and inspiration are twofold: music and spirituality – they are two trains running through my life, often side by side, sometimes one comes to the forefront for awhile, then recedes to allow the other to shine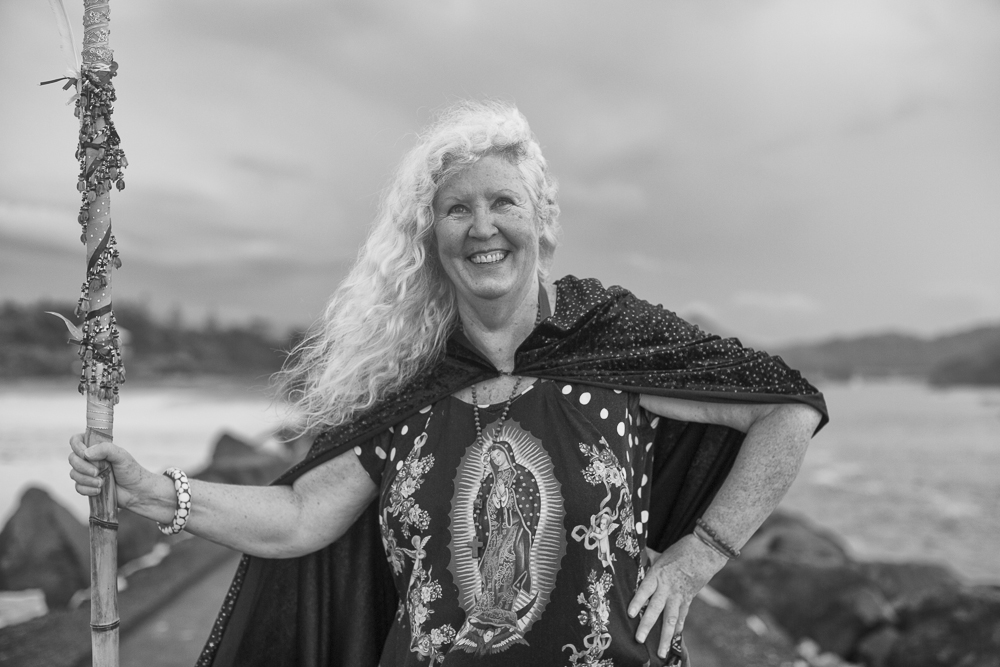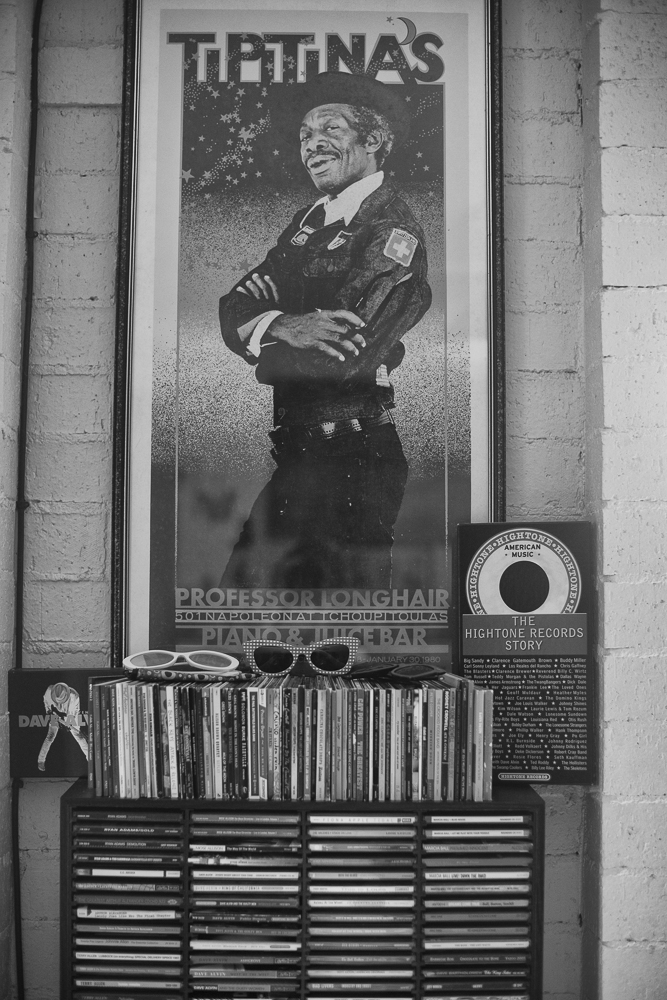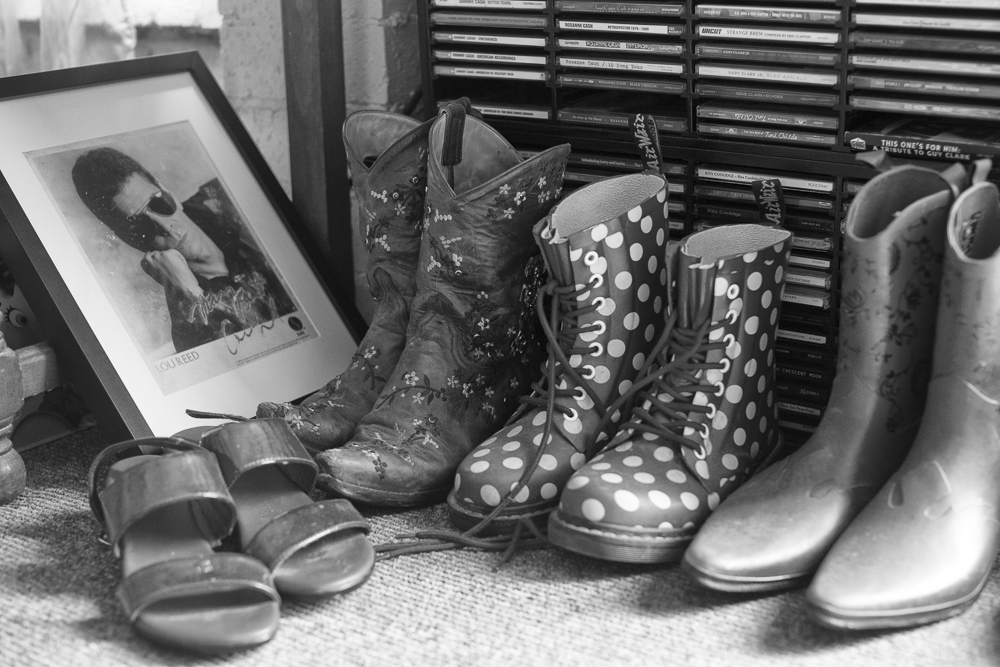 MY FEARS
I fear ignorance, racism, religious fanaticism, the blatant lying and cover-ups of most mainstream media, and the continued desecration of our national resources and Mother Earth
MY DREAMS
To continue to expand into the future with a sound mind and healthy body, travel, connecting with musicians in ways that benefits us all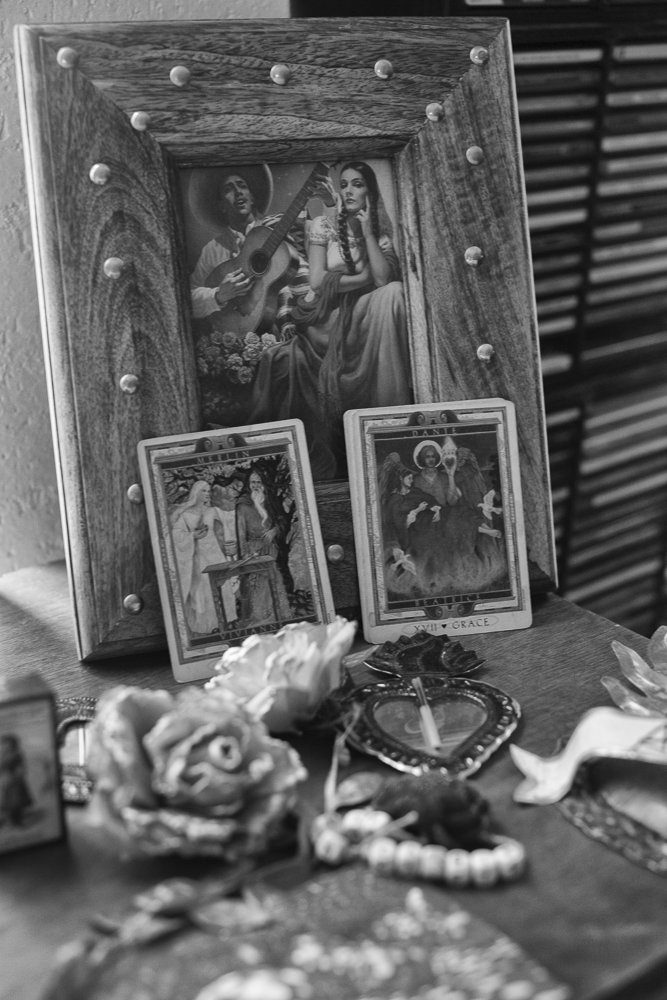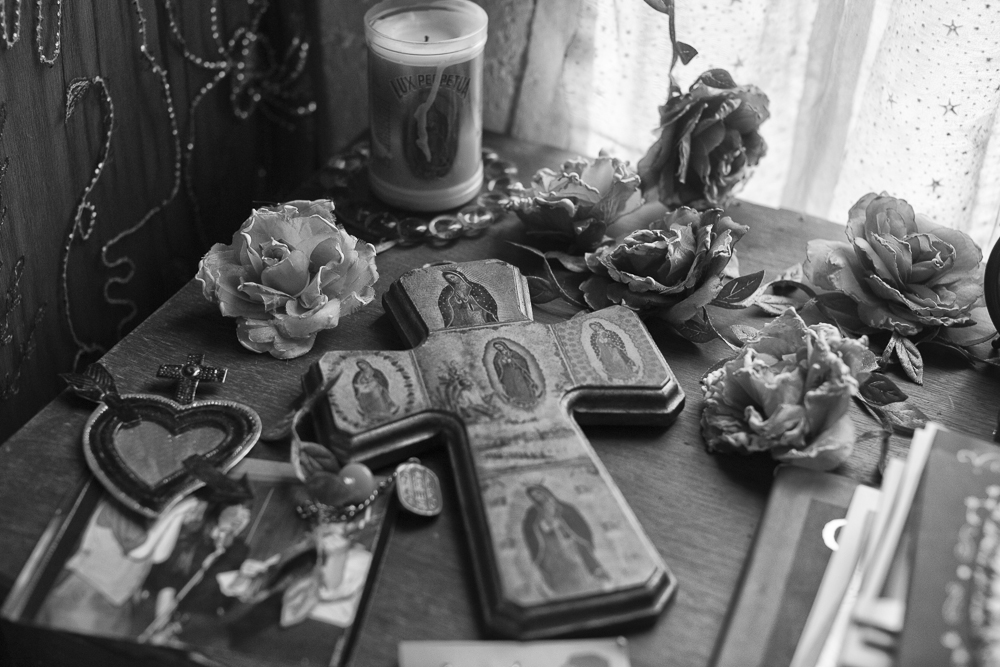 LOCAL SACRED LOCATION
This whole area is so powerful and stunningly beautiful. I love the ley line from Wollumbin, through Chincogan to Julien Rocks in the Bay. All our beaches from Lennox Head to South Golden Beach are breathtaking.
Also, in the Bellinger Valley there are special places, particularly a grove of trees near the river, where I was made "an Elder" a couple of years ago!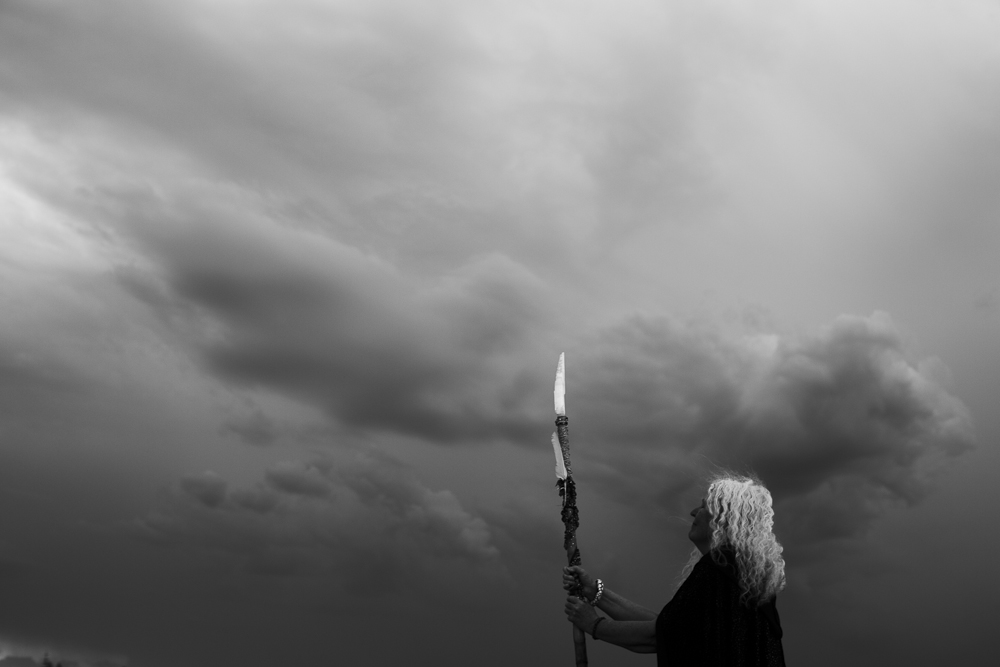 MY CHILDHOOD
I am the eldest of 8 children and was raised in Central Western NSW on a large property. Lots of work and not much play… I couldn't wait to escape. We raised stock horses, cattle, sheep, wheat and always more children kept coming! I loved solitude and riding alone for hours.
WHAT MAKES ME SMILE
Seeing the funny side and laughing out loud, laughing spontaneously and not being able to stop.
I smile when I am happy and these days I am a very happy person.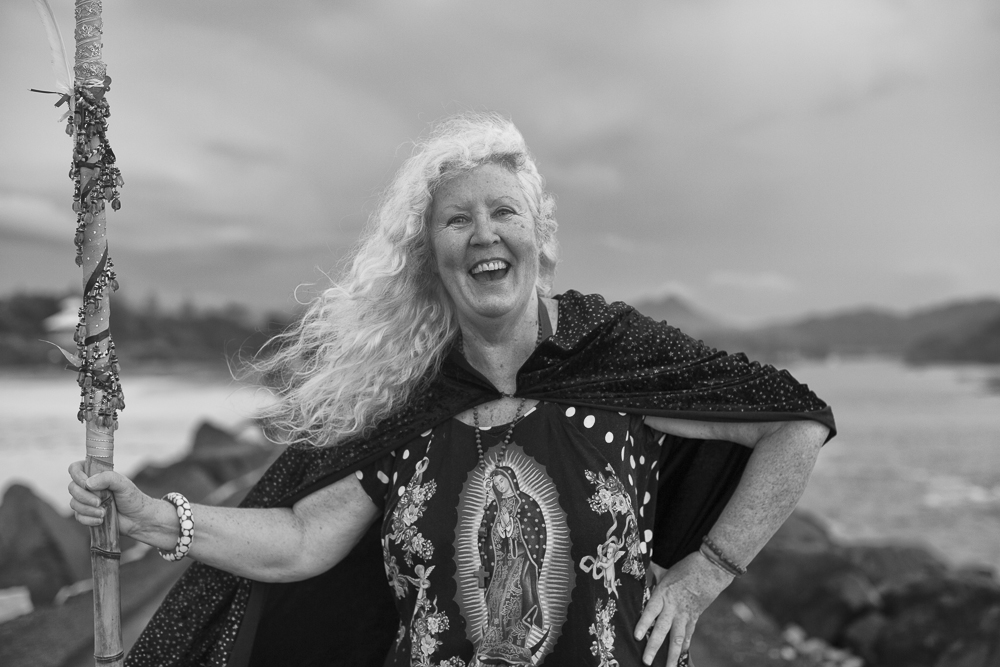 I AM GRATEFUL FOR
The love of my friends, both female and male…
Not having being born in a war-torn country
The never-ending 'river of creativity,' which we are all immersed in.
The never-ending river of music that flows through my life…"I can never have too much good music."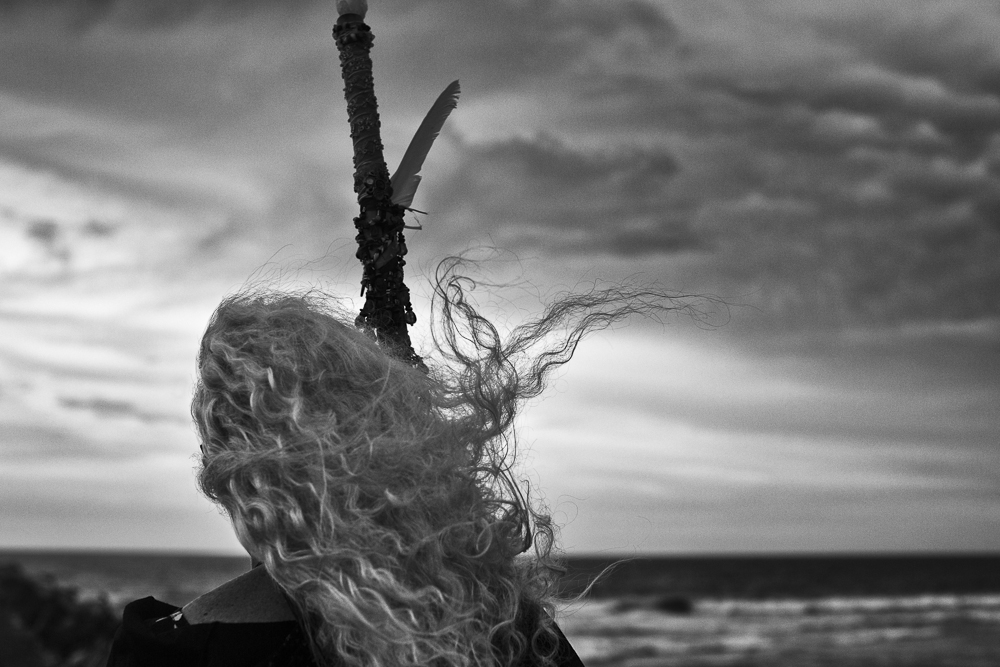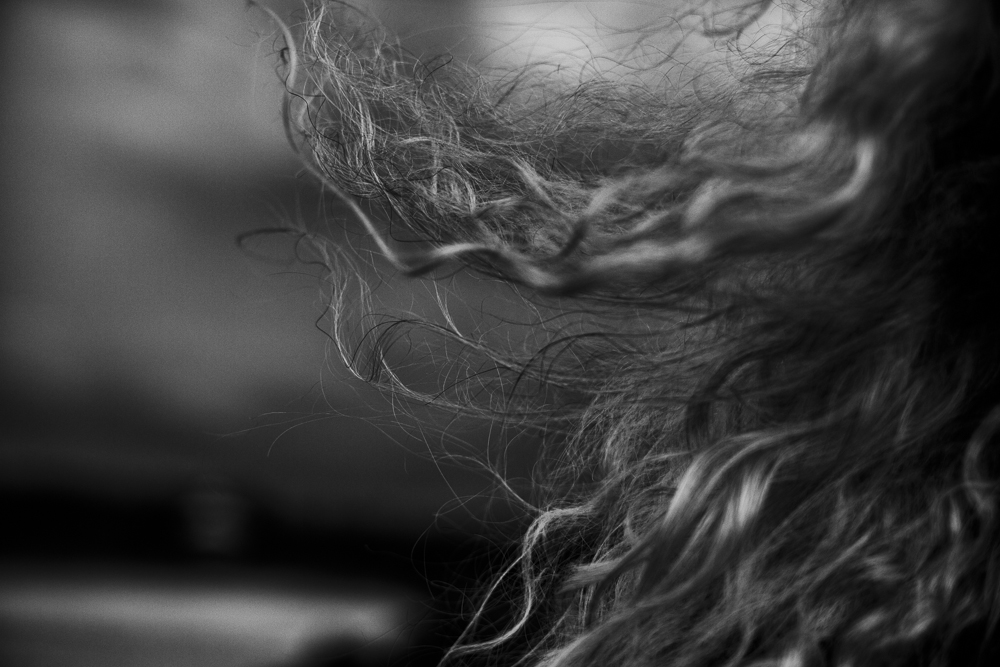 INSPIRATIONAL BOOK AND ALBUMS
Whatever I'm reading or listening to at the time. Right now I'm savouring Patti Smith's book 'M Train' (sounds like it was written for me!) She is such a wide- ranging artist in many genres and so inspirational.
DREAM DESTINATION
The American South – for the wonderful music, the culture, the food… it's my other home
WHAT BREAKS MY HEART
Too many deaths, too young, of close friends from cancer…
WHAT MENDS MY HEART
The love and respect of my many friends, the beauty all around me, a delicious meal, a cold Coopers Ale, a well presented radio programme, the synchronicities in life … many, many things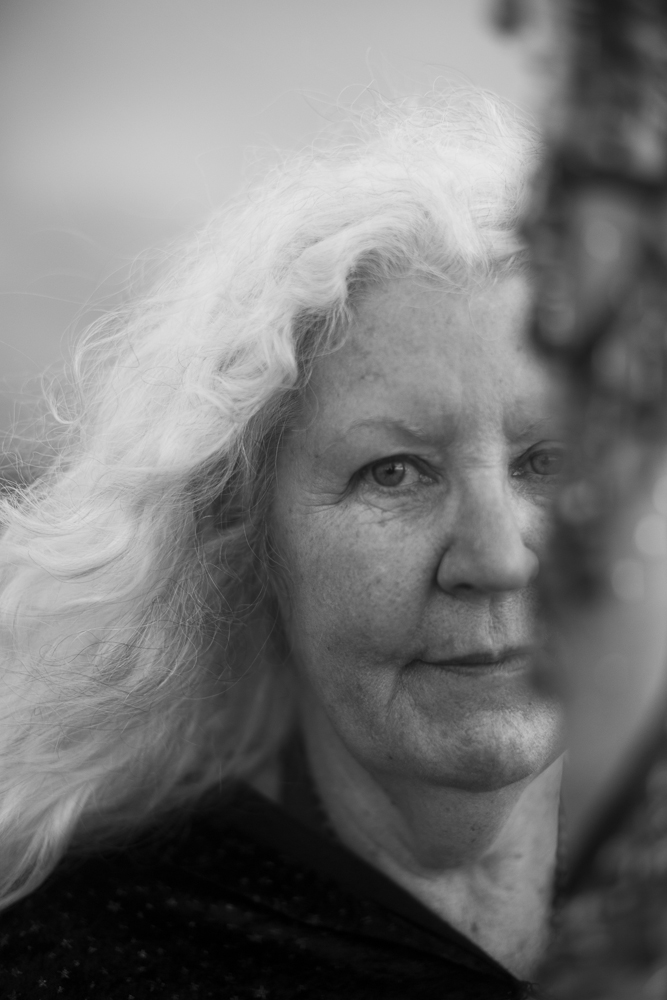 THE DEFINING MOMENTS OF MY LIFE
My first conscious awareness was of gazing into the face of a pansy in our garden around 3 years old – it was so beautiful. I think this was the first time I came into my body.
Being sent to boarding school at 12 years old in 1964. I was glad to go and terrified at the same time. I smuggled in a tiny transistor radio and music was my solace. At 15, I was listening to music from San Francisco "The Summer of Love" and realized I was in the wrong place! There was a defining moment hearing 'Quicksilver Messenger Service' – which was like an arrowhead projecting me into my own future. 15 years later I moved to San Francisco and worked in the music industry with many musicians from the late '60's including the bass player from Quicksilver Messenger Service, David Freiberg, who is a fellow Virgo (we could be brother and sister) and a dear friend to this day!
My spiritual/psychic life began early, however I had no idea how to manage my abilities and sensitivity. Interest in the occult and dreaming of being a "Witch" led me to join a Celtic Magic circle right out of school. Many amazing people were part of it and I heard about coming "changes" which are still happening. Ultimately, I became afraid of the power and control games being played by some of the men involved. I left the circle with the leader's blessing.
Determined to protect myself I was suspicious of "groups" for many years, until I was led to The Berkeley Psychic Institute, upon arrival in San Francisco. I became a full-time student for 5 years and learned how to manage my abilities in a safe environment. The accelerated spiritual growth during this period was tremendously exciting and liberating.
Then I got back into music … managing large record stores; I wanted to be more involved in the making of music. I enrolled in a Degree Course in the Music Industry at SFSU, applied for jobs at major recording studios and got a job at NARAS (National Academy of Recording Arts and Sciences) where I worked for 5 years with some of my idols!
I decided to return to Australia after 16 years away. The minute my feet set foot on Australian soil, I knew I'd made the right decision.
Moving to Bellingen, NSW for 5 years, I taught many people Psychic Tools and met my future business partner Anna Watts. We formed 'Spirit Way' and embarked on a journey of making Egyptian Vibrational Essences, travel to Egypt, developing Training Programmes, teaching and creating around 100 other Essences.
I also fulfilled a lifelong dream by getting involved in Community Radio, where I began presenting 'Mystery Train' – roots music with soul – every week.
In 2003, I moved to Byron Bay and joined BayFM, continuing to present 'Mystery Train' here in Byron Shire.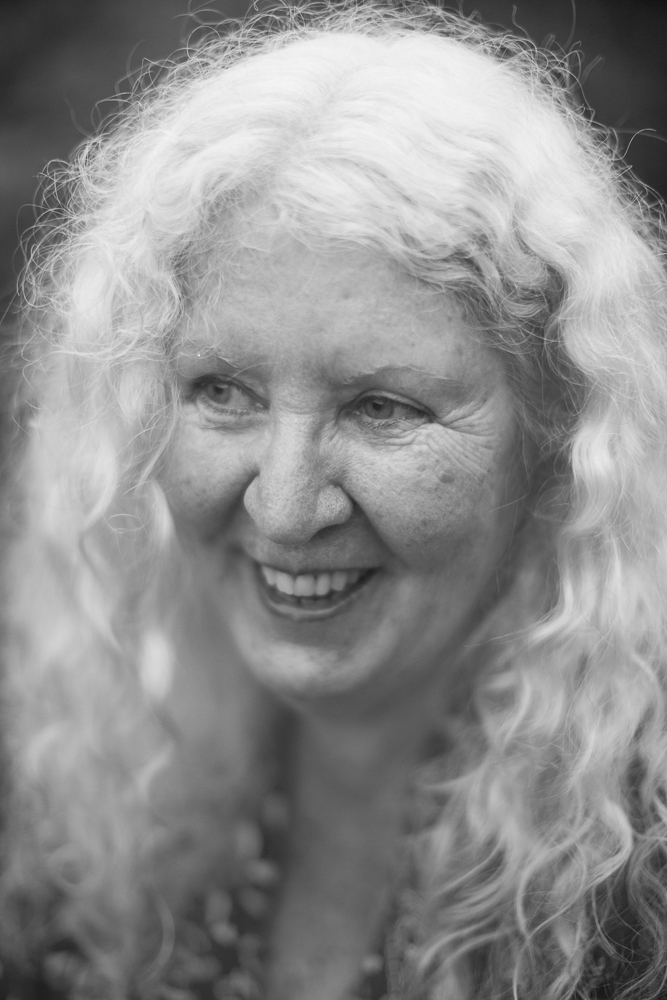 I AM MOST PROUD OF
The unconventional life path I have forged for myself.
My gift for friendship, which nourishes me in so many ways, and keeps me connected to faraway places and people I love.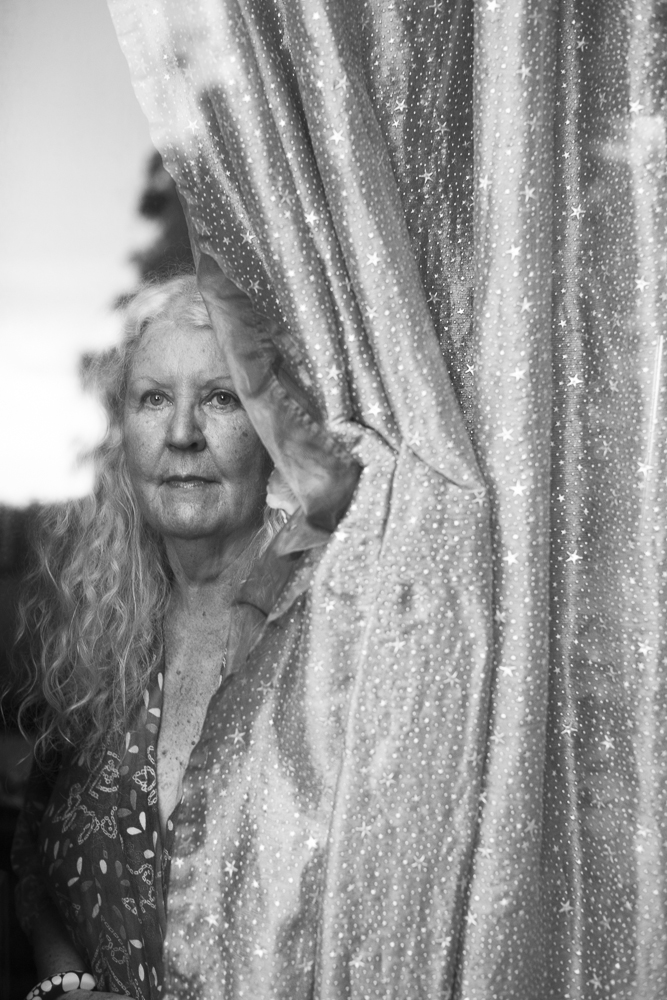 MY MUSE
My greatest influence has been my Aunty Rita (my mother's older sister). I loved her unconditionally and was allowed to be myself in her presence. I spent my teenage years, when not in school, as part of her family. She was such a character, applying wit and wisdom to every situation. Her encouragement was a great gift. I spent a week with her just before her death, talking about everything and that too was a great gift we shared with each other.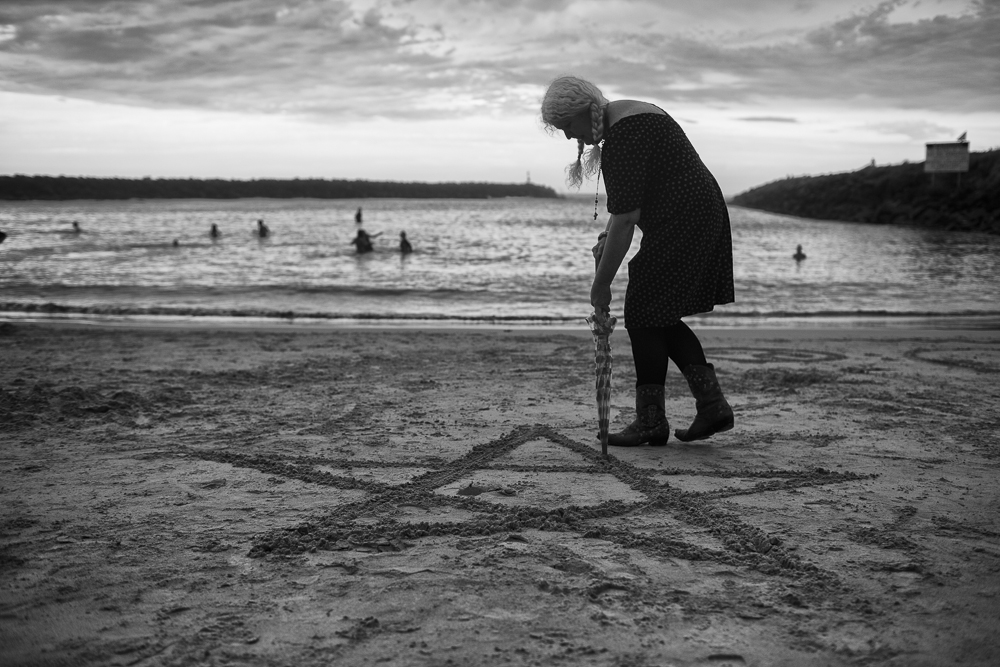 HOW OLD I WOULD BE IF I DIDNT KNOW
I like to say I'm 17 years old in my mind …
WHAT WOULD I TELL MY 7 YEAR OLD AND 16 YEAR OLD SELF
I would tell both my 7 year old and 16 year old, not to be afraid of living life. "You will make it through the difficult times and have extraordinary and unique experiences."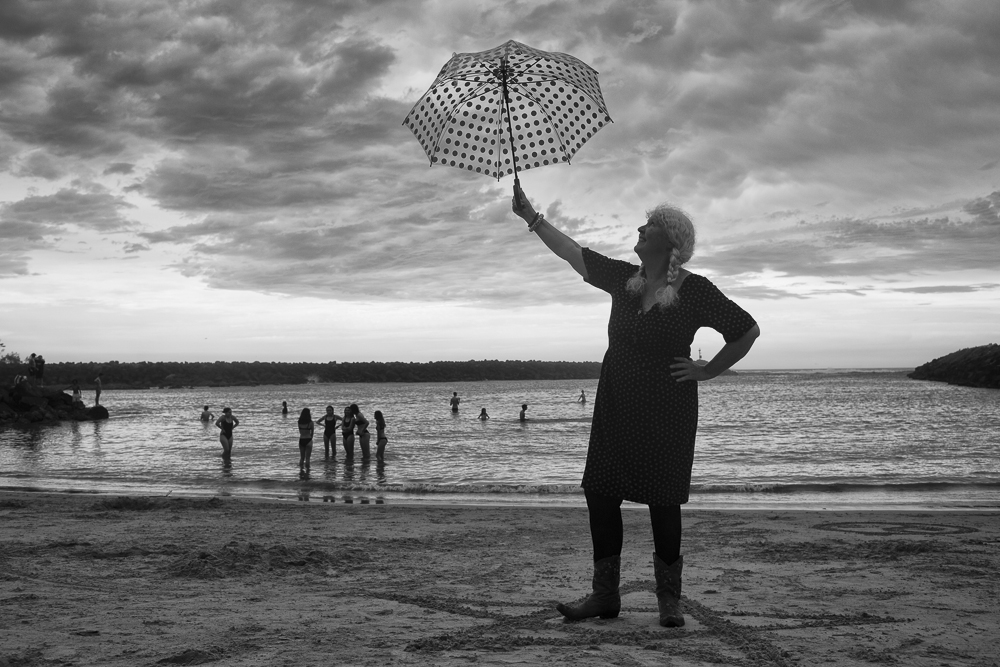 THAT WHICH I DO FOR MYSELF TO KEEP ME GOING
I practice Yoga Nidra everyday. It means 'psychic sleep' and is an amazing way to focus and regain energy. I also walk kilometres everyday. I have a great sound system set up and I can lie on my bed and immerse myself in great music.
THE LAST TIME I TRIED SOMETHING NEW
After I turned 60, a friend in her late '70's suggested I try something new, something I'd thought about, but resisted.
Three years ago, I started Polka Dot Productions and produce high quality gigs in Mullum with favourite musicians! It's a lot of work, but so rewarding. Also, I have been involved in putting together showcases for Mullum Music Festival and Bello Winter Music.
If I can continue to bring great live music to this area till I'm 70 years old, I will be a very happy individual.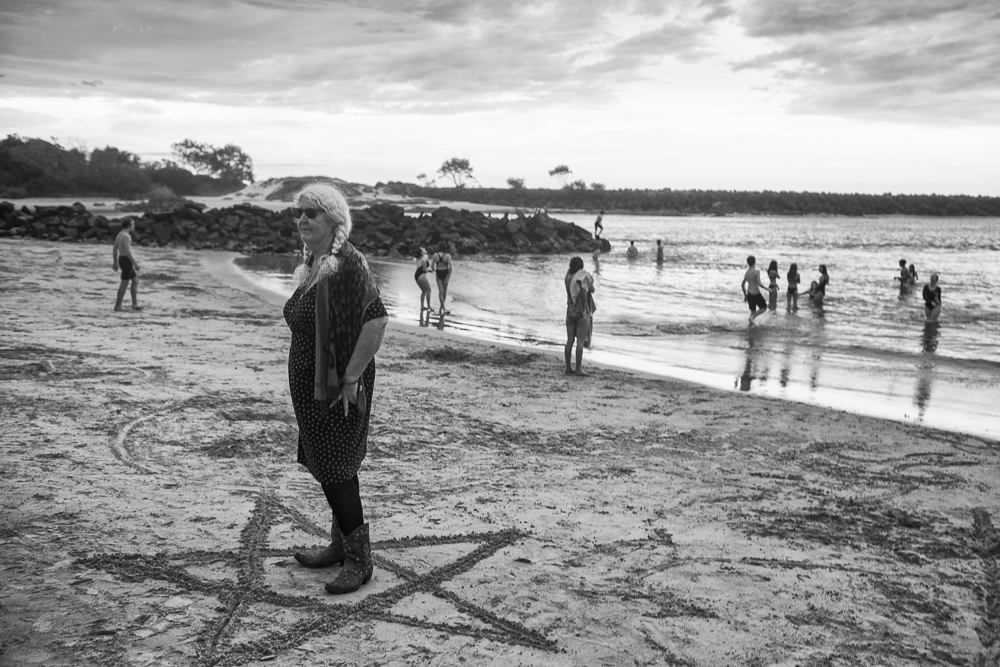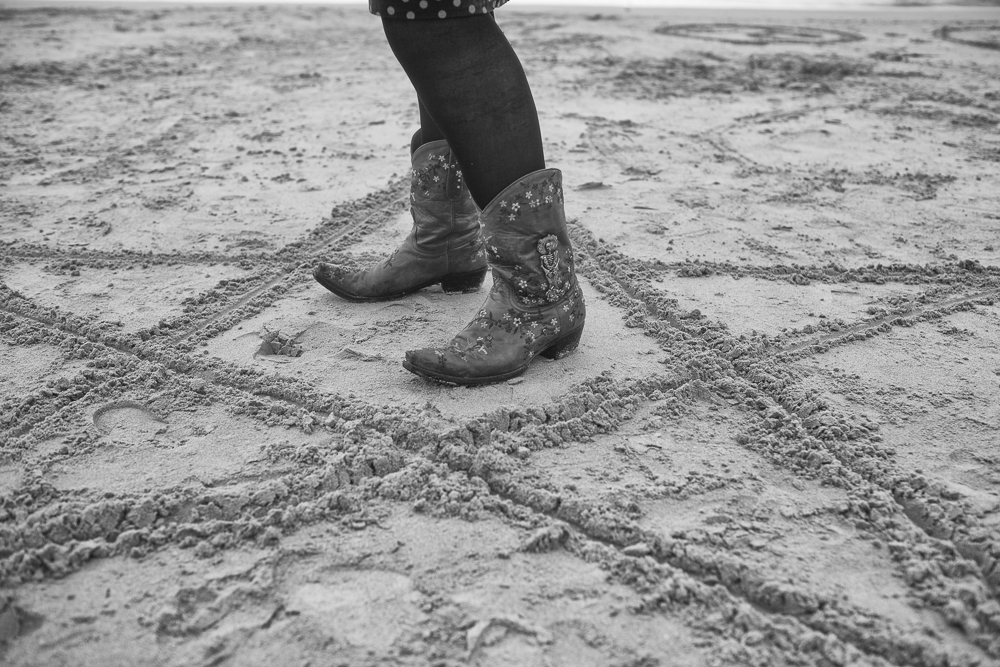 WISDOM TO SHARE
I believe we all have our own innate wisdom; we are born with it and it increases with life experience. It is within each of us and we need to become quiet and listen to and trust ourselves.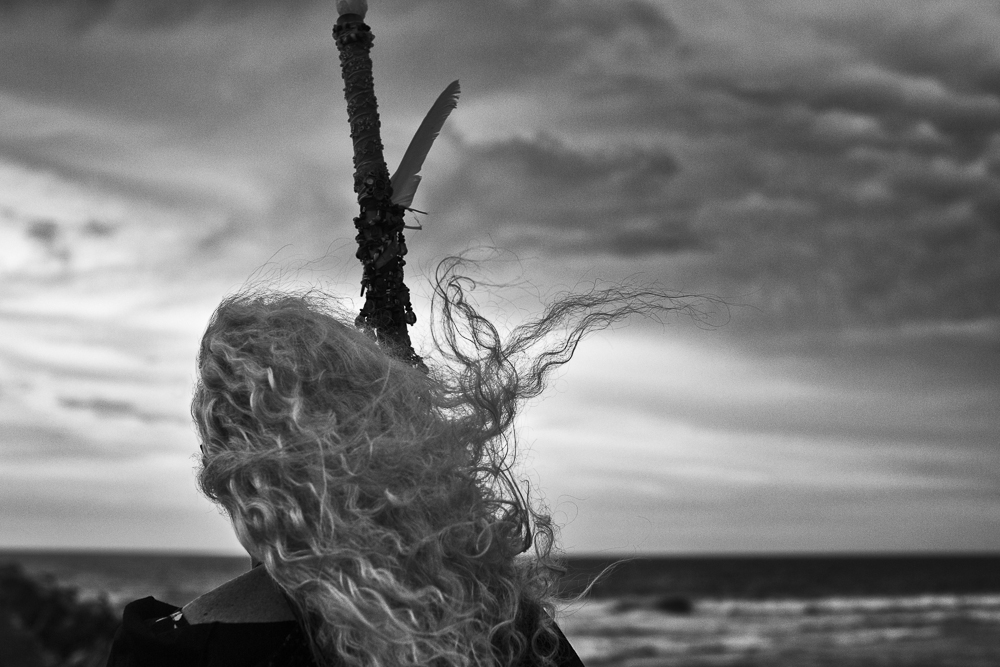 THE QUESTIONS I DREAM OF ANSWERING
As a young person I wanted to know "the meaning of life … why are we here, what's all this really about?" but now I think a song by Iris Dement sums it up for me 'Let The Mystery Be'.